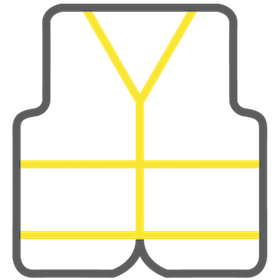 SAFETY NEIGHBORHOOD AMBASSADOR PROGRAM (SNAP)
The Safety & Neighborhoods Ambassador Program (SNAP) places friendly representatives in your BID to be the "eyes and ears" on the street. Ambassadors provide community support, directions, and assistance to pedestrians and shoppers, while identifying and addressing public safety concerns.
Commercial Projects
PSC makes sure there's never a moment your commercial corridor or Business Improvement District looks anything less than perfect. Full-service packages are available.
Festival Cleanup
With a team of over 50, PSC can keep your festival or event clean and organized for up to 100,000 attendees with trash removal, safety monitoring, set-up, and tear-down.
Street Sweeping
PSC keeps residential and commercial sidewalks sanitary and trash-free. Our pressure washing is completely chemical-free and uses 100% recycled water.
GRAFITTI REMOVAL
Our team can remove graffiti from any surface using environmentally friendly materials and techniques that will leave it looking better than it was to start.
LANDSCAPING & WATER SERVICE
We specialize in using an eco-friendly approach to landscaping and water projects, including greywater irrigation services.
Power Washing
Our crew uses environmentally friendly gray-water power washers to remove hardened grime and
graffiti from sidewalks, walls, and exteriors.
And more…
We also work with commercial property managers and directly with businesses, including AC Transit and BART.